This first one isn't exactly "new" but it looks different because i dyed it on purewool and not peruvian. its very interesting how different yarns take color soooo differently. there is a comparison shot at the bottom. The purewool was dyed with almost 1.5 times the dye and i still didn't get it quite as bright/dark as the peruvian. but in all honesty, i like it better on the purewool.
Emperor's New Clothes
on PureWool Merino: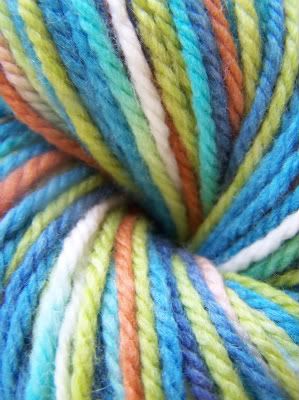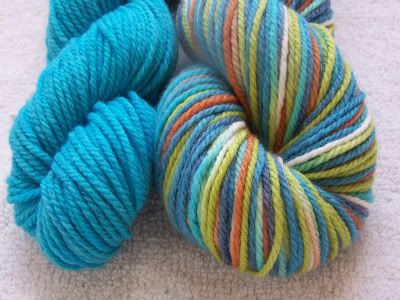 Purewool is on the left, peruvian on the right:
This is a custom colorway called "Elements" on Purewool.