DONE! Updated pics tomorrow, as its 11pm here now. I'm weaving in the ends tonight, working on the drawstring tomorrow!
These are not my best pictures because they had to be taken on my bed with the baby sleeping next to me. Sorry.
Front: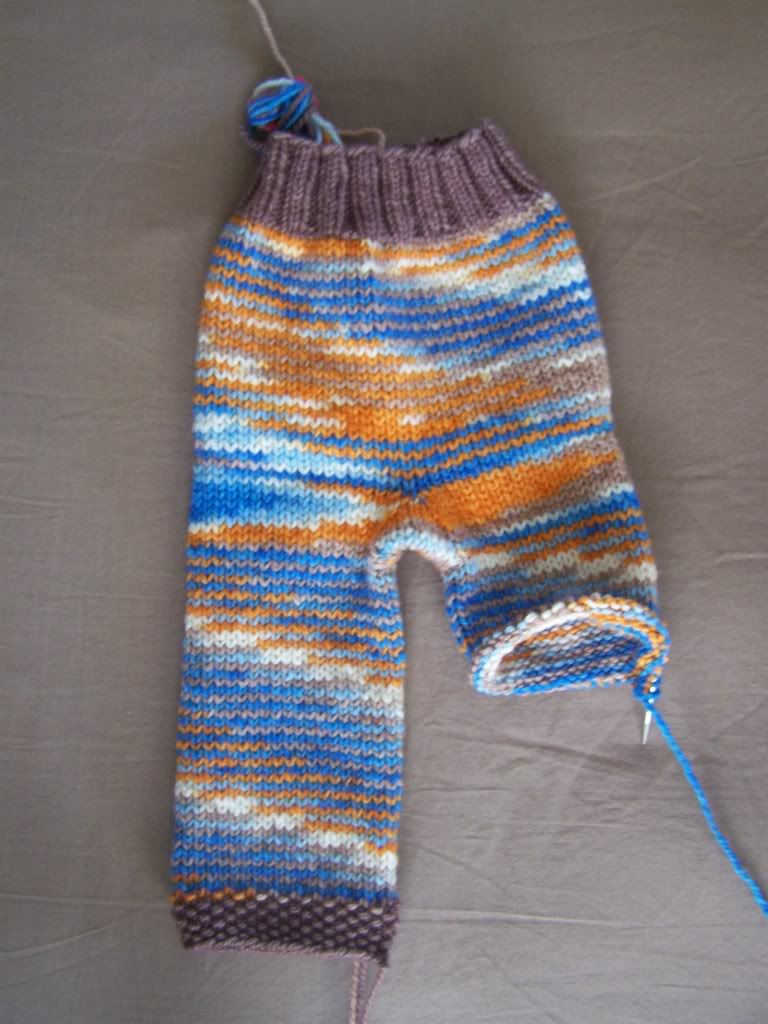 Leg one: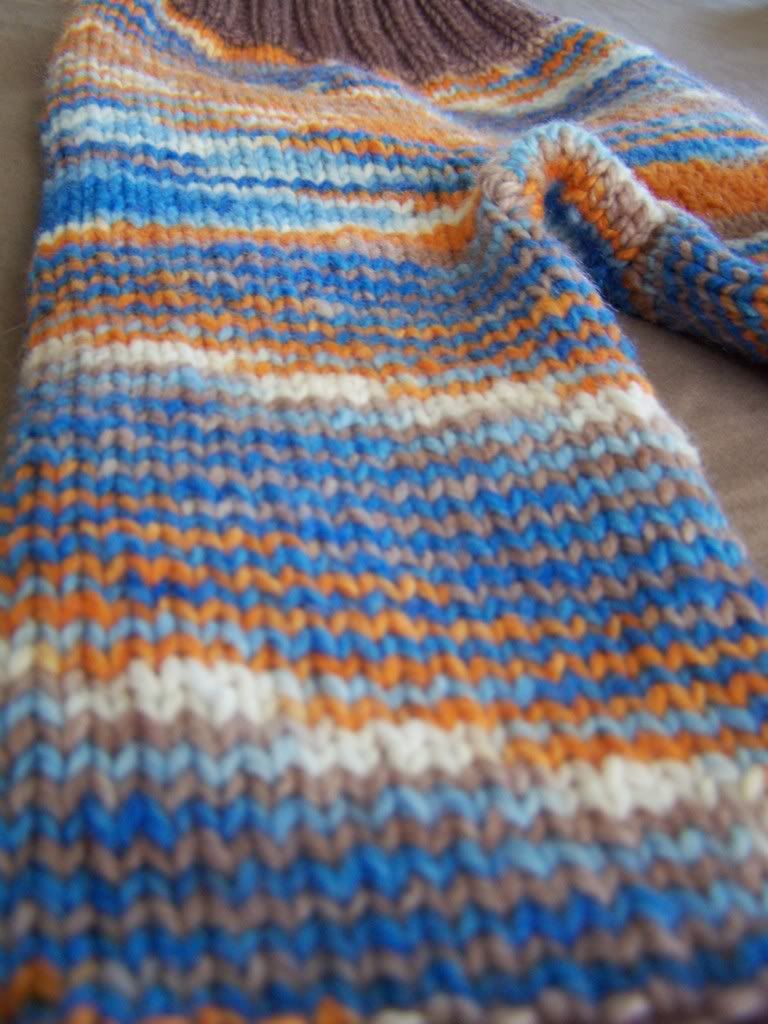 Front upclose: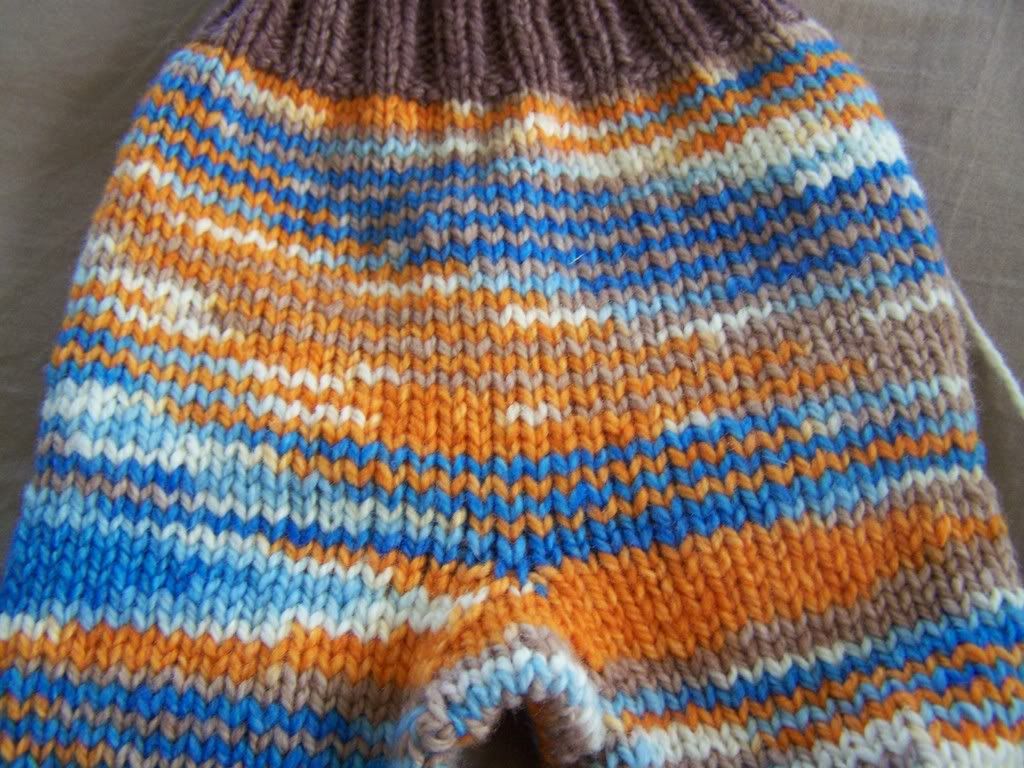 Back:
Bck upclose: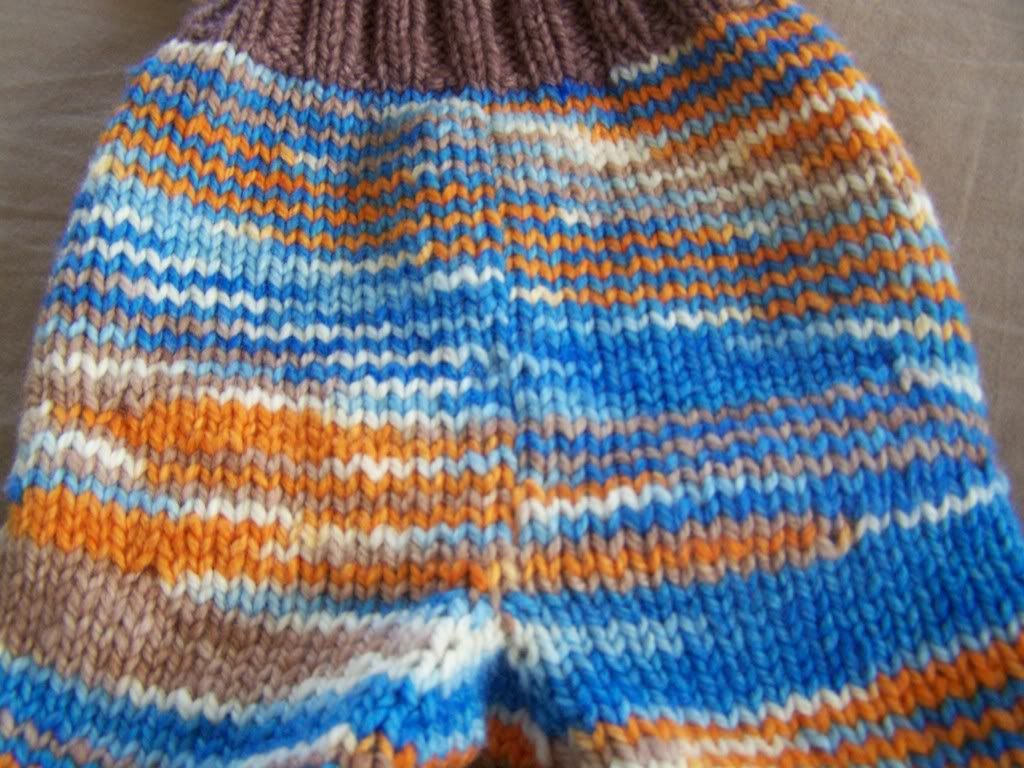 I'm finishing the second leg tonight. Only about 10 more rows to go to complete.